Trail Information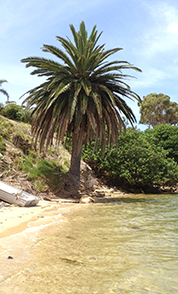 The Karda Bidi, depicted with the Monitor Lizard on directional marking is 10.6km long and located near the City of Perth, Australia. This enthralling walking trail is fairly level, and normally takes a few hours. Enjoy the views of the Swan River (Derbal Yarrigan) as you allow the history to captivate your imagination.
As parts of this walk include stairs and sandy sectors along the banks of the river, cycles and wheelchair access is diverted. Maps of alternate linking routes are available on the website www.whadjukwalkingtrails.org enabling connection with the Yange Kep Bidi, or these can be followed with googlemap options.
As the weather in Perth can be hot. Always wear a hat and sunscreen. There are cafes along the route where one can enjoy a cold drink or a bite to eat. Read about the history of the settlers, as well as the local Aboriginal people, the Noongars and listen to their stories by scanning QR codes on interpretive signage along the route.
Back to top